When investing in those you lead, don't just offer general job training and educational programs to your people as a whole; go beyond group solutions to really focus on specific needs, customizing growth opportunities according to individual roles, interests, and strengths.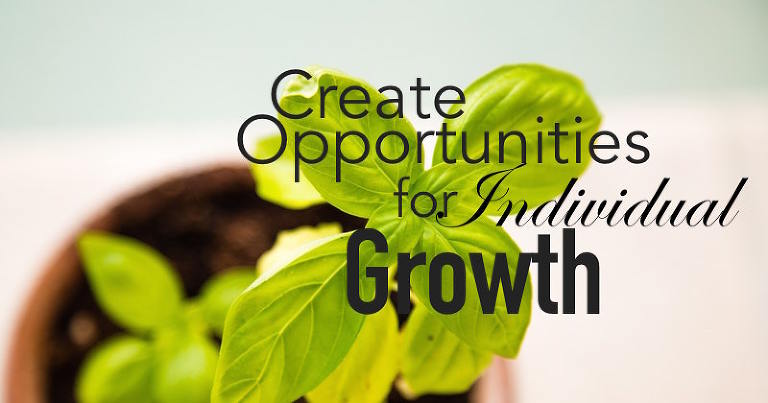 Strive to recognize potential in those you lead and push them to achieve it by providing opportunities to grow and stretch the boundaries of their comfort zones. Most importantly, offer plenty of support and encouragement to help your people meet those challenges and achieve success!
Celina Caprio, an attorney who volunteers as a mentor for young women and serves as a board member for MANA, A National Latina Organization®, explained that she helps those she leads learn and grow by delegating tasks to them that she knows will stretch their comfort zones—challenging them to do things they haven't done before.
She gave the example of an occasion when she was scheduled to lead a seminar for the mentoring program she was directing at the time, and for which she still volunteers. Due to a change in her work schedule, Celina realized she was not going to be able to attend and lead the seminar as planned, so she delegated the task to the program's assistant director.
"She did not like to speak in public, and was nervous that things would not go well," Celina explained. "But I knew she could do it. So I worked with her on what to say, helped her write her message, and reassured her of her skills. I also reminded her that she knew a lot of the people that were going to attend, so to view the event as being in the company of friends. She did just fine, it went well, and I got a big 'thank you' for believing in her."
Celina knew her assistant director could handle the challenge, but she didn't simply delegate the task and leave her to figure it out on her own. She offered assistance and encouragement, making sure to prepare her appropriately so she was equipped and empowered to succeed. Likewise, as an inspirational leader, always provide support and reassurance while you challenge and push your people to greater heights!
[This article is adapted from Chapter 11 of my book, Be An Inspirational Leader]