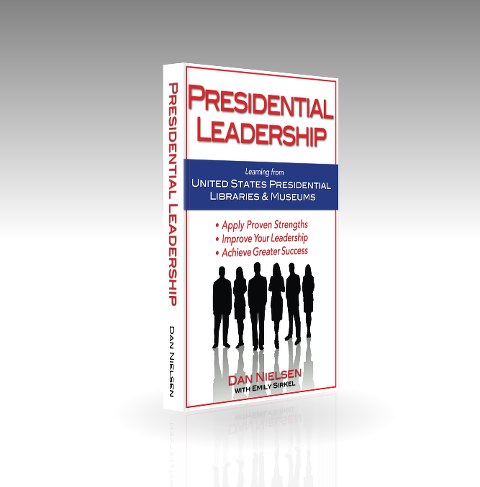 Congratulations to the three lucky winners of the book giveaway! Each winner will be contacted by email and then sent their free autographed copy of my new book, Presidential Leadership: Learning from United States Presidential Libraries & Museums.
The three winners, selected by luck of the draw, are:
Rick Tayloe
Jennifer Posey
Diane Sargeant
Congratulations! If your name is listed above, please expect to be receiving an email from me later today. If you do not receive an email from me, please check your spam folder, or contact me via contact@dannielsen.com.
If your name is not listed, better luck next time! Thank you to all who participated!