Improve and Leverage Your Strengths
Quick Summary
In this inspirational presentation, participants will discover the incredible power of focusing on their strengths instead of their weaknesses. I reinforce the importance of leveraging your strengths to achieve greater success by sharing true stories from the lives of inspiring figures who define success in many different ways. Participants will be engaged and entertained by these powerful stories and real-life examples. Most importantly, participants will learn how to achieve greater personal, professional, and organizational success by identifying, improving, and leveraging their own strengths.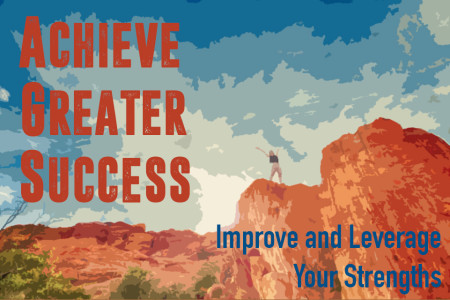 Presentation Outline

— customizable to your group's needs —
Introduction

Opening remarks on the varying definitions of success

Brief activity allowing individuals to articulate their own definition of success

A few words about how I define success, including my background and personal story

Main point and examples

Understanding the importance of focusing on your strengths, not weaknesses

Looking at relevant and powerful stories and examples from 3-5 inspiring figures

Recognizing the role weaknesses play in each success story

Conclusion

Compelling call to action to identify, improve, and leverage your strengths

Closing remarks

Q&A if time allows
Target Audience
Individuals and organizations who desire to achieve greater success—however they define success. They realize the critical importance of always learning and improving, welcoming opportunities to learn from some of America's most successful and respected inspirational figures.
This presentation is ideal for any group, organization, or association that is looking to add a refreshing break from the ordinary to their meeting program. This unique presentation is interesting and relevant while also being entertaining, uplifting and inspiring.
Possible Formats
This presentation, which requires a projector and screen, can range from 45 minutes to 2 hours, customizable to your group's needs. The ideal keynote length is 60-90 minutes.
Intended Outcomes
Participants will walk away with a new understanding and greater appreciation for the power and effectiveness of focusing on strengths instead of weaknesses.

Participants will be inspired by the photographs and stories that represent American history and the many people who have helped make America great.

Participants from all backgrounds, careers, and industries will be convinced that identifying, improving, and leveraging their strengths will reap huge rewards, and they will be challenged to do just that.

Participants will be equipped with actionable strategies and additional resources to leverage in their personal and organizational development.
Topic Authority
I am the author of the books Presidential Leadership and Be An Inspirational Leader, both of which include a focus on the power of leveraging your strengths to achieve greater success.
I have been committed to identifying, improving, and leveraging my own strengths throughout my life, and have experienced significant success because of it. By focusing on my strengths I have led a very successful and fulfilling career, including thirty years as CEO or founder, leading my organizations from the ground up (to see my full bio, please click here).

I am a lifelong learner, and strongly believe in the importance of learning from highly successful people, both in history and present day. In my lifelong journey of learning, I've had the opportunity to travel extensively across the nation and to carefully study the lessons found in American history.
---
Engage. Inspire. Empower.
Take your team, your organization, and your success to the next level!