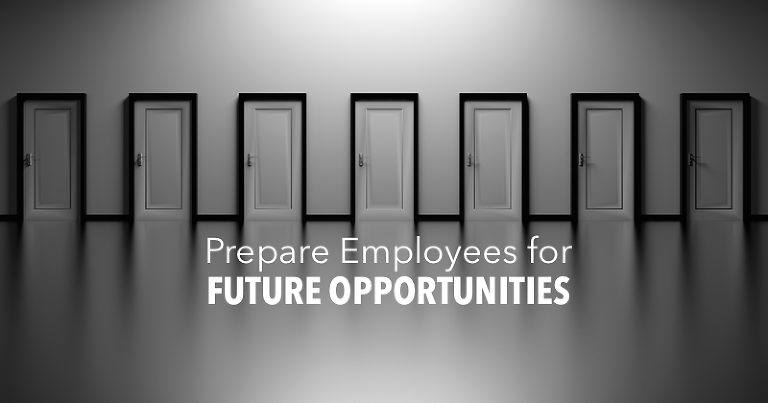 Investing in the life, wellbeing, and growth of those you lead is one of the greatest elements of inspirational leadership. However, some leaders are hesitant to really invest in their employees. Why? Because they're afraid they will lose their investment if that person chooses to leave their organization and pursue other opportunities.
While that is arguably a valid concern (statistics indicate that the average job tenure of a typical U.S. worker is less than 5 years), inspirational leaders see it a little differently. In a 2016 article, Inc.com columnist Tim Askew wrote, "While I see a multitude of articles written about holding on to great employees, I never see an article about celebrating an employee assuming greater leadership and greater personal growth by leaving." He went on to say, "There should be more discussion of this… I believe in supporting employee growth and fulfillment even to the point of their leaving your company."
While letting go of a great employee might be a hard pill to swallow for some leaders, we should understand from the very beginning that our job as a leader is to not just focus on the success of our business, but on the success of our people. If that means supporting a valued member of our team as he or she takes on a new role elsewhere—whether in a different department or outside of our organization altogether—so be it.
My friend and colleague Jim Wetrich helped me understand that as leaders, we should not be afraid of losing good employees, but rather, we should understand the danger of trying to hang on to people who aren't pursuing what they're truly passionate about.
Ralph Nader once said: "The function of leadership is to produce more leaders, not more followers." Inspirational leaders do exactly that by facilitating the growth of those they lead.
When amply equipped, frequently and positively critiqued, consistently encouraged, and fully supported in the pursuit of future opportunities, the people you lead will themselves become leaders who flourish and succeed.