My wife is an extremely gifted interior designer, and she loves what she does. She regularly envisions gorgeous kitchen renovations, stunning bathroom makeovers, and incredible contemporary updates for homes and businesses. But in order to bring those visions to reality, she must first get her clients to see what she sees.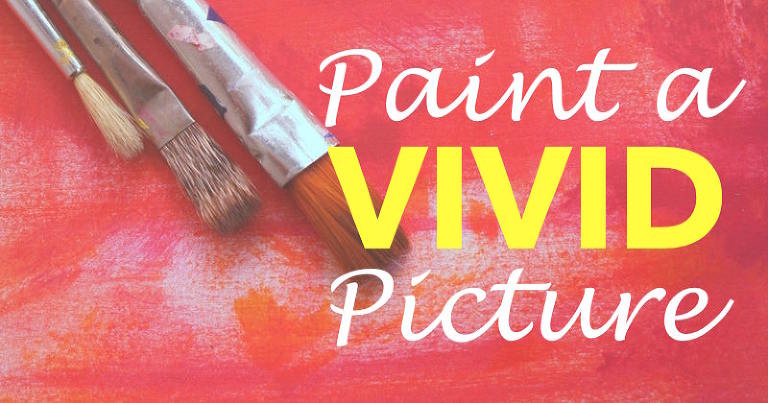 Without first painting a vivid picture of what could be (aligning that vision with her client's needs and desires) her client might get lost and overwhelmed by all the details—the time, money, and effort required to bring the vision to fruition. She has to get that buy-in before she can get started, and to get the buy-in, she has to help her clients visualize what it is she is envisioning.
In the same way, inspirational leaders must paint a vivid picture of the future in order to inspire those they lead to follow them toward that vision.
One of the most important parts of creating vision is painting that picture—or articulating it—for those you lead. Once you have the vision in mind and have sought input and agreement from key members of your team or organization, it is time to communicate it to everyone you lead. Michael Hyatt explains,
"Inspirational leaders believe in the future. They are able to paint a vivid picture of a different and better reality. They make it concrete, so people can see it, touch it, smell it, and taste it. They give people hope that things can be better, and they have a plan for making it so."
To truly be strong, effective, and inspiring, your vision must be communicated well. Are you painting a vivid picture of the future for those you lead?
[This article was adapted from Chapter 12 of my book, Be An Inspirational Leader]