The most inspirational leaders excel in building connections. By "building connections" I don't mean merely corporate networking and exchanging business cards. While every leader typically engages in that kind of networking to some degree, inspirational leaders go beyond networking to build genuine relationships with those they lead and influence.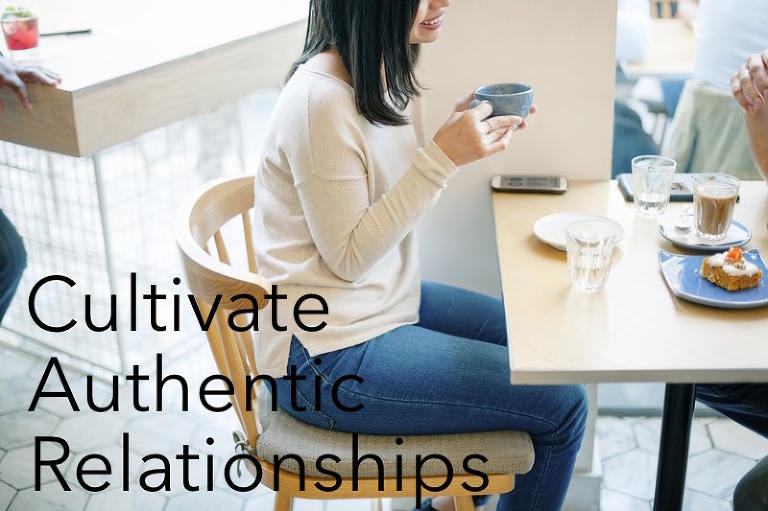 I briefly touched on the importance of authenticity in an article a couple months ago, and I devoted an entire chapter to it in my book, Be An Inspirational Leader. Authenticity is key to building trust and making genuine connections. Christine Márquez-Hudson explained it this way: "When other people sense that you're being really down-to-earth and authentic, you break down a lot of barriers to connection."
I am reminded of my early days as a hospital CEO. One day I was down in the kitchen area, meeting with the food service employees and addressing some sort of issue—now long forgotten. Without planning it, I extemporaneously shared about my experience as a dishwasher working at a little airport restaurant while I was in high school. As I reminisced and we talked and laughed about washing dishes and wiping tables, an unexpected bond began to form. From that point forward, I had a special relationship with those employees—all because I chose to be authentic, connecting with them not just as their boss, but as a person with something in common.
Had I gone down there planning to do that, hoping to gain their support and empathy by appealing to their emotions with a strategic personal story, I would have failed. Instead, I shared part of myself not because I hoped to "get them on my side," but because I was simply being authentic. Authenticity goes a long way toward building genuine connections. And connection is a critical aspect of engaging those you lead.
[This article is adapted from chapter 10 of my book, Be An Inspirational Leader]