My friend Dr. Keith Lepak, a board certified emergency room physician, explained how in the medical field the most urgent and stressful events doctors and nurses must respond to are the hospital emergency codes, such as "Code Blue," which generally indicates respiratory or cardiac arrest. Keith said, "There's an old saying: 'during a code check your own pulse first; if you find it, then everything else is easy.' This sounds glib, but sometimes the best thing we can do to lead the resuscitation team is to stay calm."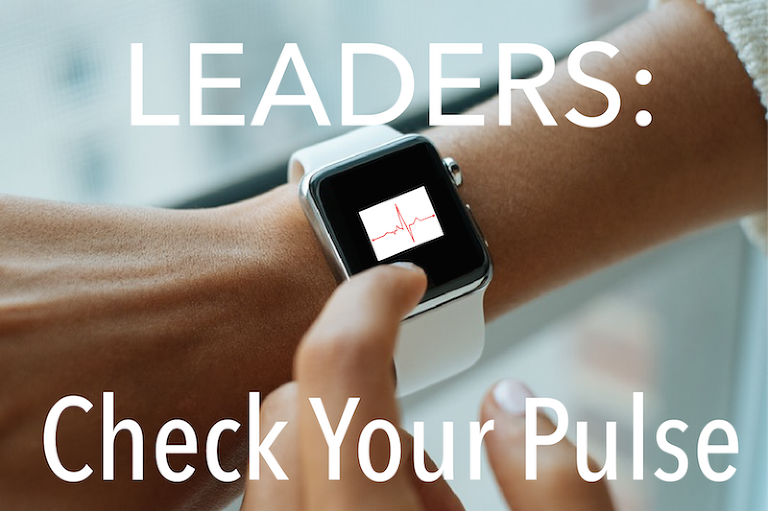 As Keith noted, while the saying is facetious, its premise holds some truth: to be able to respond well to the needs of others, you must first make sure you are functioning well yourself.
The same is true of leadership in all areas. Chapter 8 of my book Be An Inspirational Leader urges leaders to "Be Responsive," which includes being alert, available, and proactive, following up and following through, preventing and resolving conflict, and recognizing and responding to emerging and growing needs within their organizations.
That's all great in theory, but what about in practice? How do inspirational leaders actually accomplish all of that? The more leaders I spoke to, the more I heard the reoccurring theme: in order to consistently and readily respond to others, inspirational leaders must be sure to maintain their own energy and passion.
A few years ago I wrote an article about some of the things that energize me. Like all leaders, I have a lot of things I want and need to accomplish each day, so it's essential that I remain productive and effective. Over the years I've discovered a handful of personal habits that energize me and help "keep the juices flowing" throughout the day, including eating brain food, exercising daily, brainstorming new ideas, and reaching out to someone else in kindness.
What is it for you? How do you "check your pulse" when serving the needs of others and intentionally maintain your own energy as a leader? Don't let yourself burn out. Make sure you first pour into yourself in order to better pour into others!