With increasingly hectic and demanding schedules, it seems we all tend to function in a state of perpetual distraction. Whether it's due to physical distractions caused by people, technology, or environment, or due to a mind full of priorities and concerns, many people—and leaders in particular—struggle with being fully present and focused on individual conversations and tasks.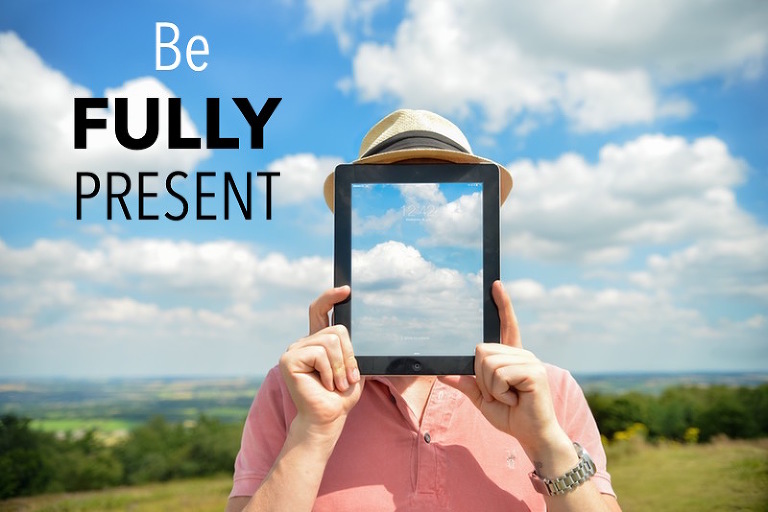 With so much needing to be done, it may seem impossible (and even irresponsible) to direct energy and attention to only one thing at a time. But that ability to be fully present and give your undivided attention—especially when interacting with others—is extremely beneficial. And the consequences of not being fully present can be extremely destructive to your impact and the relationships you have with family, friends, colleagues, employees, or customers.
We all have had interactions with distracted people at some point. Whether it was a greeting in the hallway that went unnoticed, a meeting in their office where they appeared to be talking to their computer screen instead of you, or a conversation in which they paid more attention to their smartphone than to whoever was speaking, it is all too common to see people who appear distracted and disconnected from what is happening in the present moment.
While moments of distraction are inevitable, those moments shouldn't become the norm for anyone, and especially not for leaders. To be a person and a leader who truly inspires others, you must be disciplined and intentional in giving people priority. Respect their time and contributions by disconnecting from distractions and committing to be fully present whenever with them.
[This article was adapted from Chapter 7 of my book, Be An Inspirational Leader]