What does it mean to be an inspirational leader? In our day and age, there are a lot of different interpretations of the term inspirational, and just as many false assumptions about what it takes to be an inspirational leader.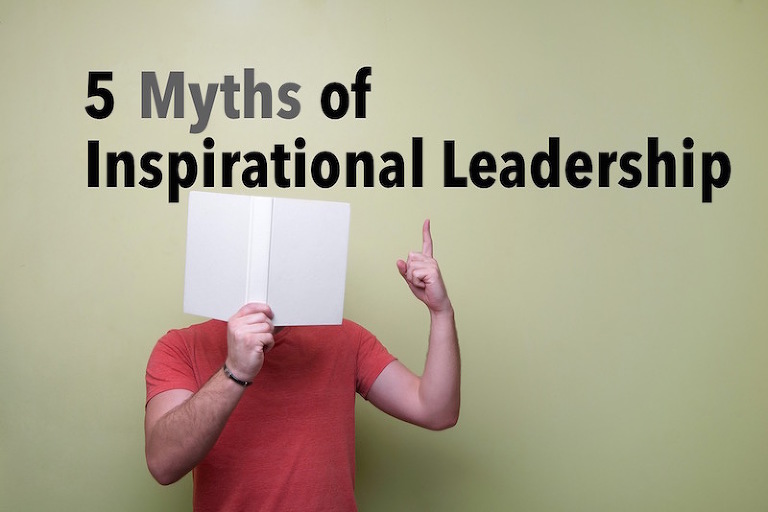 Are inspirational leaders those whose compassion and generosity impact thousands? Are they legendary political giants who help lead a nation? Are they impressive athletes who demonstrate physical and mental prowess? Or are they shrewd entrepreneurs who beat the odds and rise to great heights of corporate success?
In my book, Be An Inspirational Leader: Engage, Inspire, Empower, I address these questions in the first chapter, along with some common misconceptions about true inspirational leadership.
"Inspirational leadership is less about world renown and more about individual impact. Many leaders are considered 'inspirational' because of the remarkable things they appear to have accomplished and the success they've achieved. But offstage, behind-the-scenes and down in the trenches, their attitude and character may be anything but inspirational. Yes, they might be visionary, they might be innovative, they might make their shareholders rich, and they might even be motivating, but that doesn't mean they're inspirational leaders. The personal, professional, and organizational impact they have on those they lead—whether individuals, teams, or entire organizations—that's where true and lasting inspirational leadership is found.'
What Inspirational Leadership Does Not Require:
Celebrity status. Just because a leader is famous doesn't mean he or she has an inspirational leadership style. Even the most unknown individuals can be inspirational leaders, no matter how large or small their circle of influence.
Rags to riches story. While a leader's story of overcoming great odds to achieve great success may be inspiring, it doesn't necessarily translate into inspirational leadership. Inspirational leaders don't have to have a remarkable backstory to make a significant positive impact.
Big title and compensation. The Forbes 400 may judge a leader by these standards, but an inspirational leader's success is not measured by their title or net worth.
Brilliant communicator. While effective communication is a key component of all leadership, inspirational leaders are not necessarily great orators or bestselling authors who get quoted and tweeted by the masses.
Moves mountains. Inspirational leaders don't have to achieve incredible, newsworthy accomplishments to be inspirational; their most significant impact is felt on a personal level by the individuals and teams they lead.
While none of these characteristics preclude someone from being an inspirational leader, they also don't guarantee it. Bottom line: true inspirational leadership is more a matter of character than achievement.
In an upcoming article we will take a closer look at what it really means to be an inspirational leader. Stay tuned!