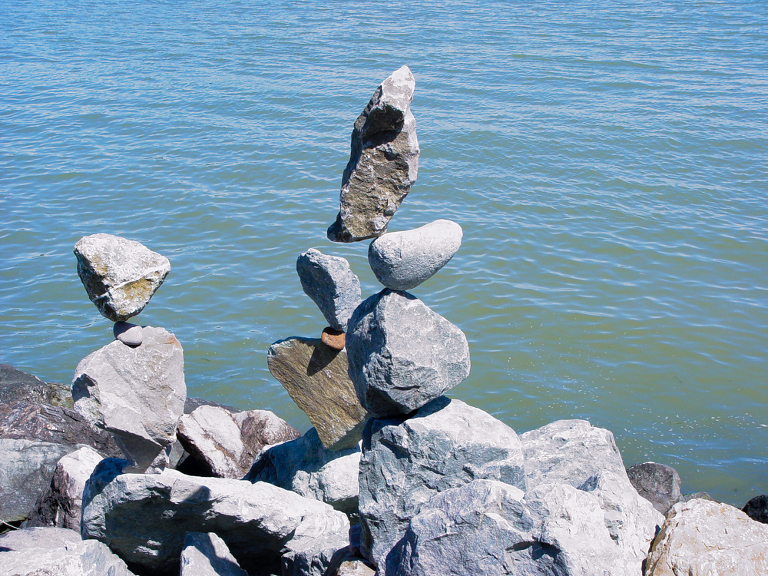 Balance. It's something I believe we all want, but all tend to struggle with. There just doesn't seem to be enough hours in the day or days in the week to fit in work, family, exercise, and a social life—not to mention hobbies, travel, or volunteer opportunities.
What is the secret? How do we achieve balance in our lives?
Maybe there isn't a secret to balance, because maybe balance simply isn't realistic. Author and speaker John Maxwell has this advice:
"What I encourage people to do is not focus so much on balance, because I'm not sure it's possible. I don't think we can always live balanced lives… I think we need to look at our lives as seasons."
I think Maxwell makes a very good point. If we focus too much on trying to achieve balance in our lives—or focus on our inability to do so—we inevitably will be disappointed and discouraged. It simply isn't possible to do everything we would like to do at any given point in life. Sometimes sacrifices must be made and aspirations postponed.
If we accept the reality that completely 'balanced lives' are virtually unattainable, and instead identify different seasons in our lives, we relieve ourselves of the pressure to fit everything into our daily routines.
Rather than groaning over our failure to do everything on our to-do lists, we allow ourselves the freedom to pursue certain things during a different season.
Of course, prioritizing is key. You must first determine what makes sense in your life during this current season, then identify those things that are most important for YOU right now.
You might be in a season where your children are young and your top priority is spending time with them. Or you could be in a season where you don't yet have family demands, and career building is at the top of the list. For some people, health and exercise might be a top priority during certain seasons, and for other people, church and family commitments.
Complete balance simply isn't realistic. So whatever your season of life, take some time to think about what your highest priorities are for this season, and set aside some of your other 'to-dos' and aspirations for a coming season. I guarantee—you will relish the freedom!