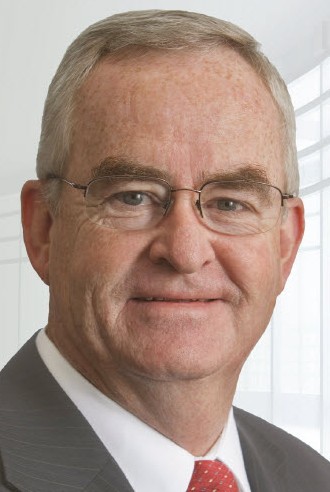 I recently had the opportunity and honor to ask Brent Johnson several questions regarding his work, his organization and his leadership. Brent Johnson is the Vice President of Supply Chain & Imaging Services and the Chief Purchasing Officer for Intermountain Healthcare, based in Salt Lake City, Utah. In today's Tip for Greater Success I would like to share some of the responses from a healthcare leader who has indeed achieved greater success:
"How does healthcare supply chain compare or differ from supply chain in other industries?"
"Healthcare supply chain practices have the following characteristics that are distinct from traditional industries and contribute to sub-optimized benefits:
• Bidding on price is primary activity vs. total cost of ownership
• Personal preference (especially with physicians) limits influence of supply chain best practices.
• Less use of technology for processes and data utilization. Lack of technology investment in business processes.
• Openness, transparency and trust are not common between suppliers & providers – little use of alliance type behaviors.
• Many supply chains with many participants that don't collaborate.
• Lack of data synchronization – can't use barcodes on products."
"Your new $35 million, 200,000 square foot integrated center for materials, ancillary services and transportation will open in July 2012. What are the specific expectations for this large investment and significant strategy?"
"Not everyone should pursue self-distribution. We believe Intermountain has the size and geographic density to be successful. Added to that the senior level support and new talent to help with a successful distribution/logistics strategy. And it's more than just building a central warehouse for med/surg products. It opens up so many other opportunities when we control our distribution. Below is a good list of our expected benefits:
• Good payback ROI – 4-5 years. Suppliers pay less to ship direct to customers.
• Improved service levels to hospitals and clinics – 3-5% improvement over current distributors.
• Remove supply burden from caregivers – currently 40% of nurses' time is not patient-facing.
• Removes complexity of the healthcare supply chain – takes out 2 of 5 steps or touches.
• Facilitates adoption of standardized med/surg products at hospitals and clinics – more savings.
• Sustainability/Green – removes mileage by 1/3 of vehicles driving to our facilities.
• Provides opportunity to adopt other cost reduction strategies – bulk purchases, alternative sources, custom packs, private labeling.
• Reduces need for some (not all) of the warehouse space needed in hospitals.
• Other services co-located at IMAT will leverage the space and distribution – pharmacy services, IT asset management, imaging equipment service program, print shop, custom packs, etc.
• Provides opportunity to take control of other product supply chains like clinical/PPI products, IT and EVS."
"What are three accomplishments you are most proud of in your time at Intermountain Healthcare?"
"1. Leading the changing of the culture at Intermountain Healthcare from managing supply chain poorly to managing it more effectively from a system-wide perspective.
2. Creating a talented supply chain organization that was recognized by Gartner for the past two years as a top-25 supply chain organization in all of healthcare.
3. Obtaining the $200,000,000+ savings that helps reduce the cost of healthcare."
Brent Johnson's experience, strategies and perspectives can provide great insight for any person or organization that wishes to learn from, or serve large integrated healthcare organizations similar to Intermountain Healthcare. We will feature more insights from Brent Johnson in the future.